PREMIUM Bulkhead kit install
MALE NPT THREADS REQUIRE WHITE OR YELLOW PTFE (TEFLON) PLUMBERS TAPE BEFORE ASSEMBLY. YOU WILL GALL (BOND) THE THREADS WITHOUT IT.

PROTECT YOUR Valves, bulkheads, tubing and sight gauge from direct flame exhaust. Sight gauge tubing will soften / melt if flame wash heats it past 250 F. Silicone o-rings and (PTFE) teflon valve seals will melt if you dry fire your keg or kettle. Silicone tubing will melt if it touches hot parts. Thermometers have glass faces but the plastic seal on the face will melt if you allow it be in the flame exhaust.

A HEAT SHIELD (a piece of flat metal under the edge of your kettle) should be used to keep the flames off the sight gauge, valves and thermometers.


Our new Premium Bulkhead Kit is very simple to install.
This guide applies to the standard or long kit. It shows an installation on a cooler.
Start by wrapping the thread from point your locknut will thread clockwise with 6-8 wraps of white teflon tape.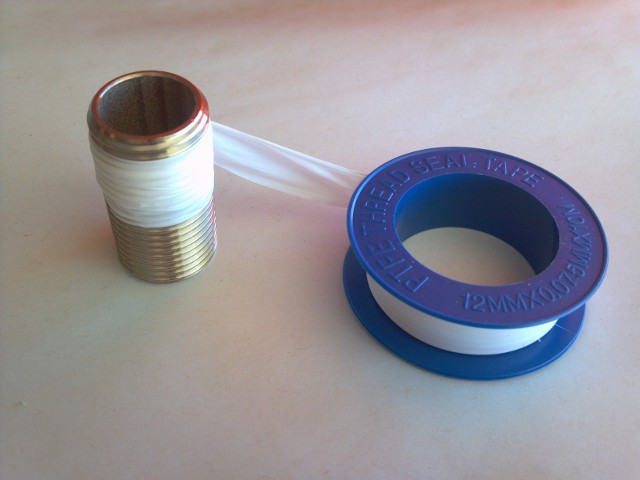 Install the flat flange locknut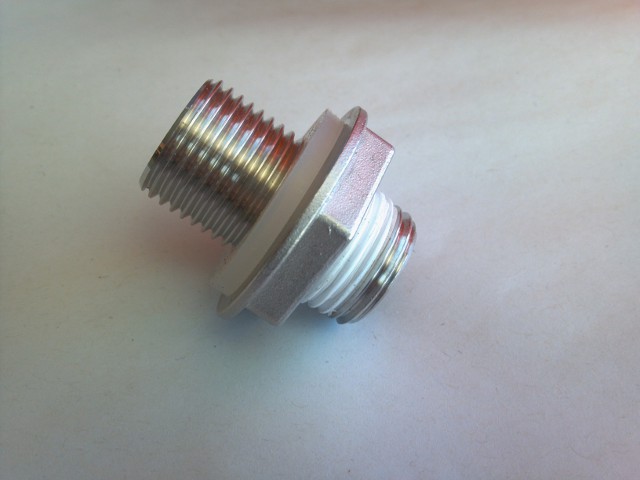 Wrap the other end clockwise with 6-8 wraps of whitel teflon tape
Apply the translucent silicone flat gasket over the thread flat against the flange.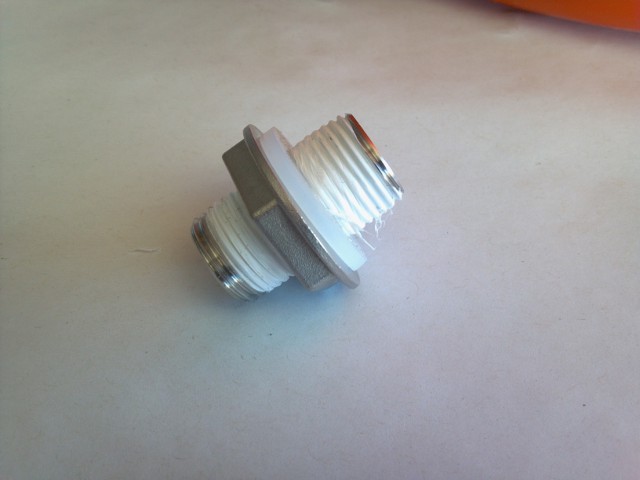 Install through the hole of the vessel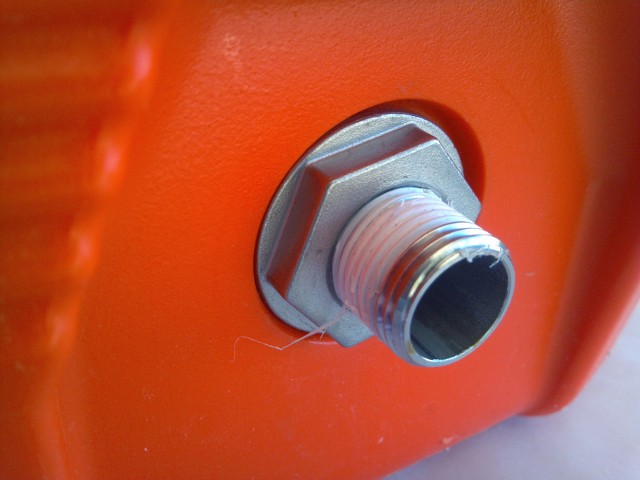 Install the flat stainless steel washer if desired and thread on the coupling, tee, 90 or other female threaded fitting inside.
Picture shows the standard option 'coupling' on the inside by itself.
Hold with a pair of pliers and tight up locknut on the outside until the kit is tight.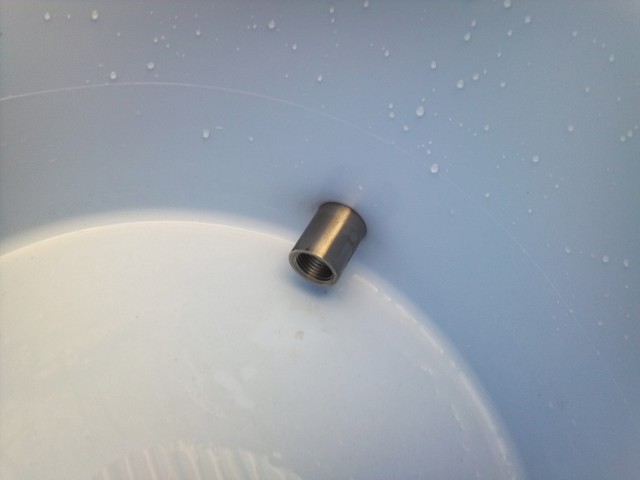 Continue to grip the coupling or optional inside fitting with pliers and thread the valve onto the outside thread.
Tighten and rotate so the handle is up.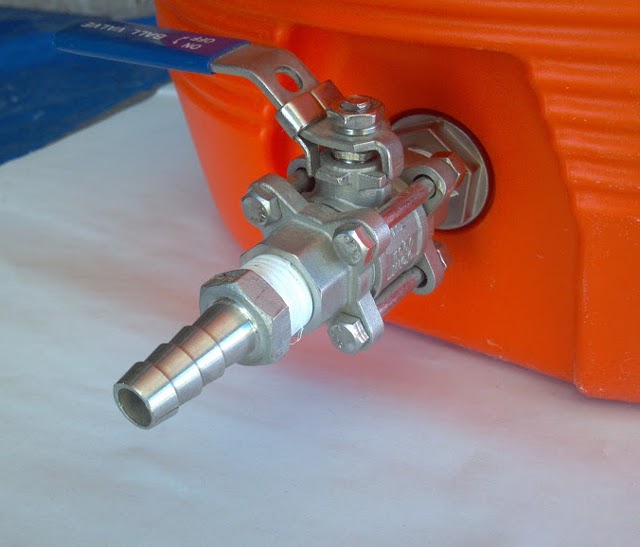 Fill with water and test for leaks. If you get a drip, rewrap the threads with several more wraps of teflon and reassemble.