What fitting should I buy?
WHAT FITTING SHOULD YOU BUY?
Brass or Stainless steel?

Stainless steel and brass are both used in the brewing industry. Brass is a softer metal and does not hold up to corrosive clean in place methods used in industrial settings. Brass can contain very small amounts of lead. This surface lead can be neutralized by "Pickling" Per howtobrew.com "A solution of two parts white vinegar to one part hydrogen peroxide (common 3% solution) will remove tarnish and surface lead from brass parts"

Stainless steel is a very hard material and will hold up to most types of cleaning chemicals without damage. Type 304 and 316 are common stainless steel types used in both home and industrial settings. Although stainless is resitant to corrosion, it will rust under the right conditions.

MEASURING YOUR VESSEL FOR A FITTING.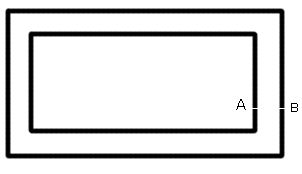 Measure from inside of cooler wall point A to outside wall point B. This width will determine the fitting to buy.
NEW WELDLESS BULKHEADS MEASUREMENTS:

KEG - UP TO 3/16" THICK
Cooler with 1.5" Nipple - 1/4" to (1/2" without shim washers)
Cooler with 2.0" Nipple - 5/8 to 1" thick
Cooler with 2.5" Nipple - 1 1/8" to 1.5" thick
Cooler with 3.0" Nipple - 1 5/8" to 2" thick
---
REGULAR BULKHEAD KIT WITH LOCKNUT


Kegs, kettles, and pots will use a Kettle fitting. That fitting set uses a close nipple.
SOME COOLERS WITH THIN WALLS AT THE SPIGOT MAY USE THIS FITTING.
For very thick kettles you can use this up to about .25" thick if you do not use the shim washer that is included.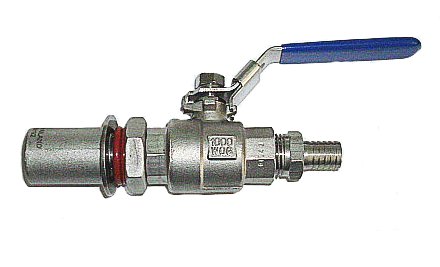 ---
Standard Coolers 3/8" - 5/8" wall - Kit comes with 1.5" long nipple
Thick wall cooler 3/4" - 1.25" wall - Kit comes with a 2.0" long Niple
Thicker wall coolers 1 3/8" - 1.5" wall - Kit comes with a 2.5" long Nipple
Very Thick wall cooler 1 5/8" - 2.0" wall - Kit comes with a 3.0" long nipple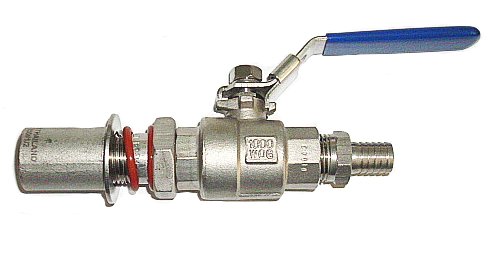 ---